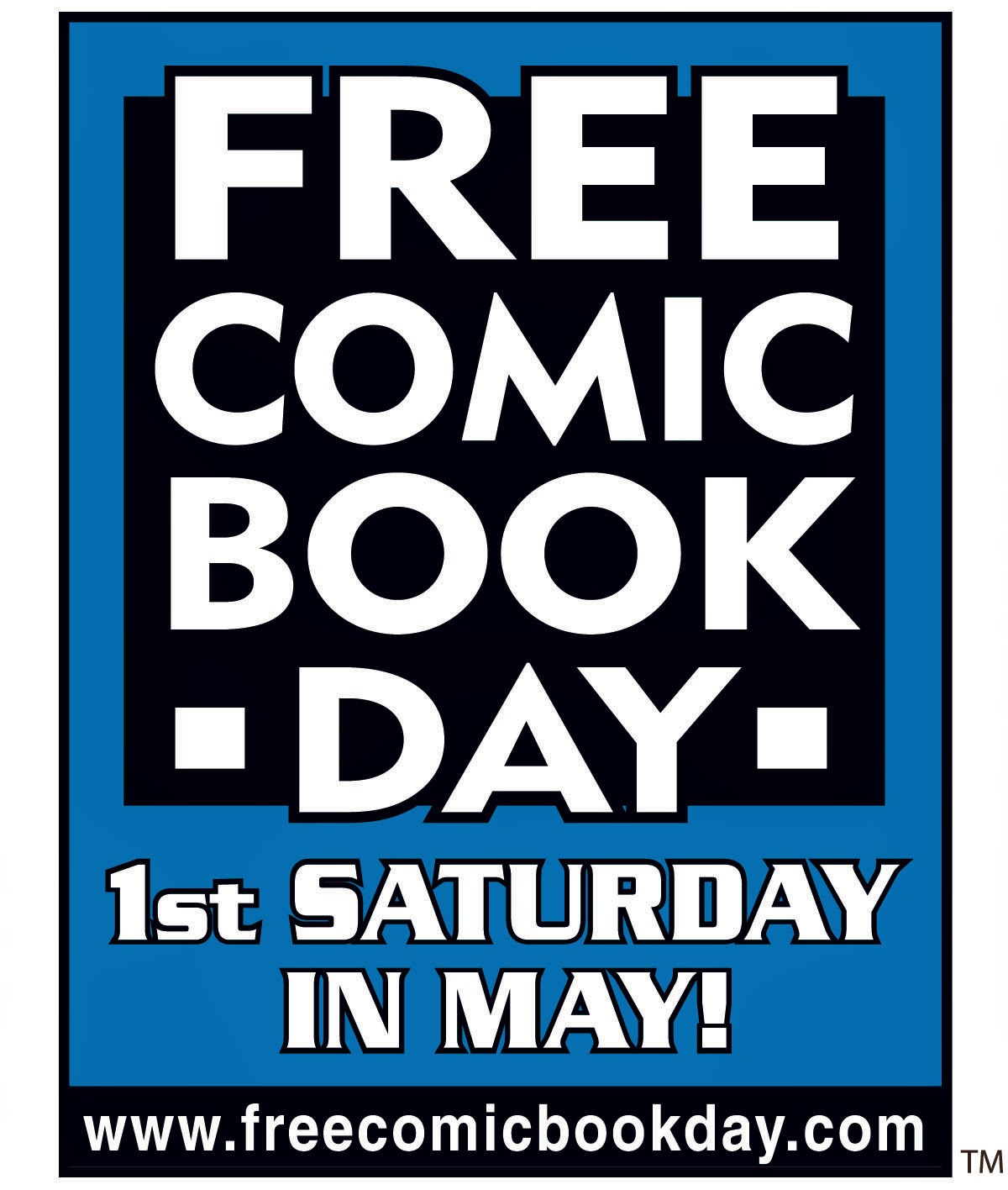 I know
Free Comic Book Day
already happened, but since it is on a Saturday, today is the closest Monday Discussion in which I can bring it up.
Also, I want to extend the love for comics and your local comic book store PAST the day when you can get a free comic. The point of the day is to encourage you to visit your comic book store all year long.
So for today's Monday Discussion, I wanted people to share their favorite comic and/or spread some love for their favorite comic book store. And if you participated in Free Comic Book Day personally or in your library, share your experiences here too.
I'll go first...
Favorite Comic Book Stores:
I have two comic book stores I want to give a shout out to. The first is my local store
Chimera Comics
. They are located in the heart of my
community's vibrant business district
, I am a customer, and they work with the public library throughout the year.
The second is not near my home, but still in the Chicago area,
Comix Revolution
but I bring it up because it is owned by the husband of
a librarian friend
.
Favorite Comics:
Here I want to encourage you to think back to the first comics you enjoyed as well as those you still love.
As a child I was an
Archie Comics
girl. Each summer I would stock up on as many of those larger paperback compilations as my mother would buy me.
Readers of this blog know I still read many graphic novels. My current favorites are anything by
Joe Hill
,
Brian K. Vaughan
,
Gene Luen Yang
and
The Chew Series
. Use the links to see more of my love for these comics.
Now it's your turn. For today's Monday Discussion share your favorite comic ever, now, in the past and/or your favorite comics store.
For past Monday Discussions, click
here
.