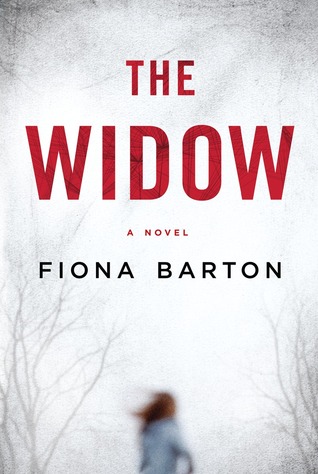 On
Friday
I had a review of The Widow by Fiona Barton. As I said in
that review, this is a great suggestion for library patrons who enjoy suspense-- which is most of them. The book comes out
tomorrow and Barton was kind enough to do a short interview with me.
For more information about Fiona Barton, please visit her website. I had the chance to chat with her over dinner and she is a very interesting person.
RA for All: You spent many years as a journalist. How different is it to now be a "novelist?" Were you surprised at how similar/different the writing processes are?
Barton: I am tempted to say the main difference is that I can make things up but I can imagine the general sucking in of breath by critics of journalists. So, for the record, fiction gives me the freedom to decide what people think and say rather than being the reporter, recording people's thoughts and words. I can invent motives and twists, inner voices, events and feelings but everything I write is fed by my experiences as a reporter. I have the best imaginable cast of characters to draw on, having spent more than 30 years watching and listening to people caught up in dramas, tragedies and conflicts.
RA for All:The Widow is a suspense novel told from multiple points of view, a structure that is very popular these days, yet it is also so very different from the vast majority of these novels. The idea of following the widow of an accused child killer and exploring her side of the story [not his] was unique and fascinating. What inspired you to take this approach?
Barton:
The people on the edge of a story, just out of the spotlight, have a sort of invisibility that I found drew me in. While all eyes would be on the accused, I would catch the expressions of the wife or mother as they watched and imagine the questions forming in their heads, the panic bubbling behind the tight smiles.
And I wanted to know what happened when the press pack left and the world stopped watching. Because without witnesses or the distraction of the media scrum, masks cannot help but slip.
RA for All: Along with Jean who tells the reader her story in the first person, we also have multiple chapters where Kate, the journalist, and Sparkes, the detective get a chance to drive the narrative, but from the third person. Why did you make this distinction?
Barton: When I began the book, I intended it to be told in its entirety by Jean. Hers was the voice I could hear but I gradually realized I needed other voices to allow the reader to see the bigger picture – and to point up Jean's role as an unreliable narrator.
RA for All: Besides the original use of point of view, The Widow also stands out for how the crime at its center is resolved. Not that I want you to give away the ending, but at what point in your writing process did you figure out "whodunnit," how, and why? Did you plot the entire thing out ahead of time, or did you let the story and the narrators lead you there?
Barton: When I finally started writing, tapping away on an old laptop in a flat in Colombo (my husband and I were volunteers in Sri Lanka with VSO at the time), I felt chilled, despite the 30 degree heat. Jean Taylor, the widow in the title, was saying the words I had written in my head for her but it was as if I was hearing them for the first time. I wrote the first nine chapters and the ending in a week so I knew from the beginning what was going to happen.
RA for All: One of the most chilling things about this book is how real it all feels? How normal it is despite the horrible things that are happening. Your descriptions of people's homes, their day to day actives, the minutia of their suburban lives adds so much depth to the people and events. How much of this was informed by your experience as a journalist?
Barton: Almost all of it. I was a reporter for many years and was meeting ordinary people from every sort of background and I think I was squirrelling the details away for a rainy day. It might be a gesture or an expression. Nothing is wasted when you are a watcher.
RA for All: While in America and your native England we technically speak the same language, we definitely use different words to explain every day things. Are there any funny "translation" stories you can share from when the book was adapted to American English?
Barton: There were a number of linguistic challenges (!). My favourite was my reference to an apartment smelling of "old fags". I changed it to old cigarettes. I have also been asked what "keeping myself to myself" means. It turns out it is a very British concept – personal privacy taken to extremes.
RA for All: Since this blog is read primarily by librarians, can you share a favorite library memory with us?
Barton: Sister Ursula, the English teacher who inspired me to write when I was 11, was the school librarian. She would be teaching us in the library and pull a book from the shelf to recommend. She turned on the light for me.
RA for All: Who are the authors you love to read for fun?
Barton: Authors who take risks to tell stories in new ways. Kate Atkinson and Hilary Mantel are inspirational. Mantel (Wolf Hall and Bring Up the Bodies) for the brilliance and vividness of her story-telling. She broke so many rules – and was criticized by some – but I was in her world from page one; Atkinson (When Will There Be Good News? And Life After Life) for her characters and showing me the power of a story told by many; and John Irving (Cider House Rules and A Prayer for Owen Meany) for his sheer, bonkers, otherness.
RA for All: Are you working on anything new?
Barton: Yes, I'm working hard on Book 2. It is a second psychological thriller with my reporter, Kate Waters, at the heart of the action.